Canadian CARFAX Team Continues to Expand in London, Ontario
OCT 28, 2020 – LONDON, ON – CARFAX continues to grow in Canada and will add hundreds of highly skilled jobs for local talent in the coming years. Last fall, CARFAX announced the relocation of its Canadian headquarters to the historical landmark 100 Kellogg Lane in London, Ontario. Investment was made in the new 48,555 square foot, state-of-the-art office space to house the expanding 230+ person team.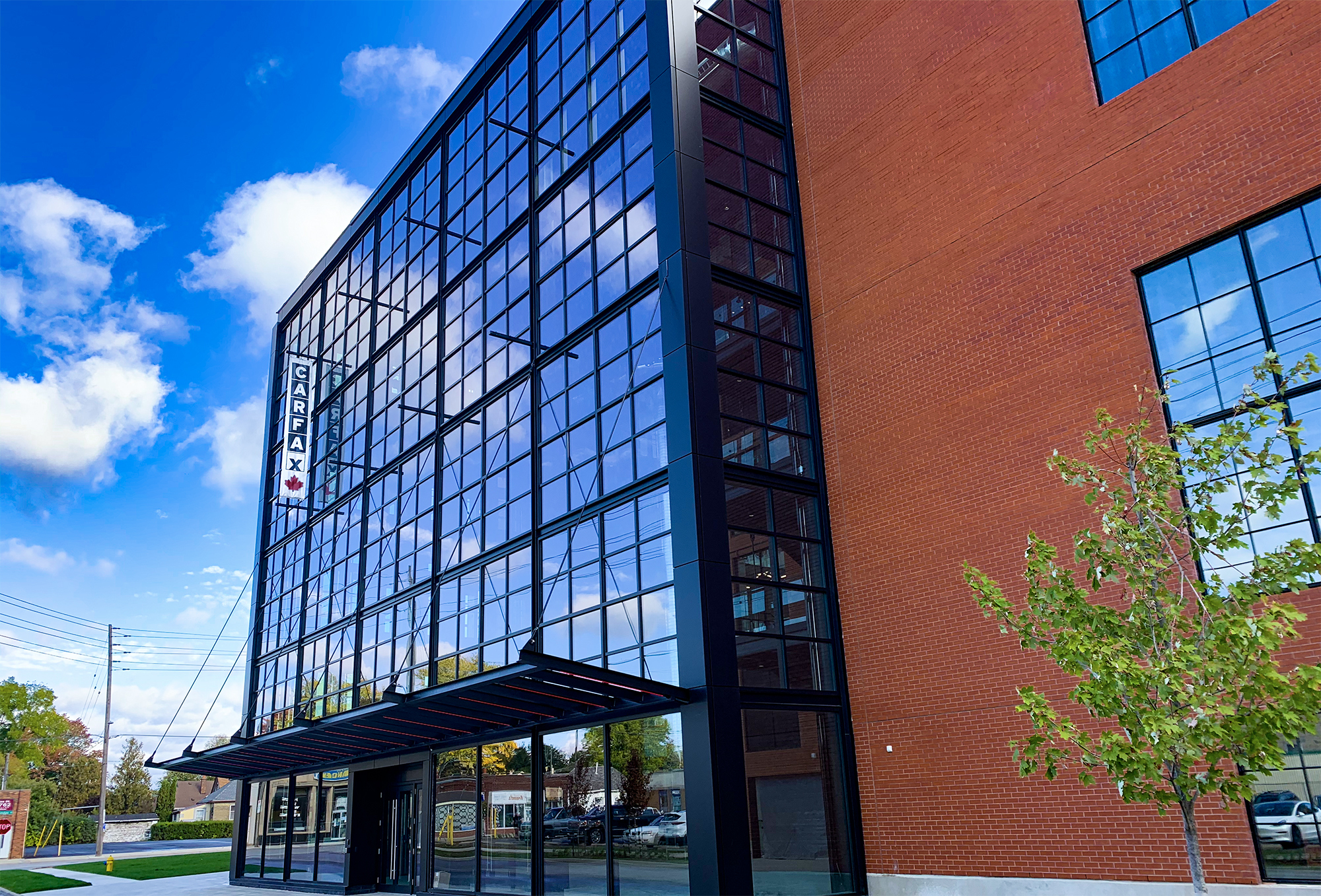 There are CARFAX teams in London that support the Canadian market as well as teams that support the U.S.portion of the business. CARFAX's shared mission-- to help used car buyers and sellers make better decisions about vehicles --unites the efforts of both teams to a common goal.
"We owe a lot of our success to the remarkable talent London has to offer.So much so that our colleagues in the U.S.now also view London as a centre of excellence for building strong teams – especially in the technology and development sectors," shares Mark Rousseau, President and GM of CARFAX Canada. "With our recent awarded title of `Best Large Business' in London, our incredible new office at 100 Kellogg and our growing business opportunities, we're excited for the future of CARFAX!"
"We're thrilled to see CARFAX growing here in London and joining the vibrant space at 100 Kellogg," says Kapil Lakhotia, President & CEO, London Economic Development Corporation. "As a leader in our fast - growing technology and digital media sector of over 350 companies, CARFAX is an award - winning employer that's putting London on the map."
Canadian CARFAX employees are currently working from home until COVID - related health concerns ease and hope to be in the new office sometime in 2021.Hiring for a variety of positions is still taking place virtually, and job seekers can search for open Canadian CARFAX positions
HERE
and
HERE
.
About CARFAX Canada
CARFAX Canada, a part of S&P Global (NYSE: SPGI), is Canada's definitive source of automotive information, delivering vehicle history, appraisal and valuation. Drawing on billions of data records from thousands of sources, its products enable used vehicle buyers and sellers to make informed decisions. Formerly known as CARPROOF Corporation, CARFAX Canada is dedicated to transparency, and is trusted to provide vehicle history and valuation information to dealerships, vehicle manufacturers, consumers, major auctions, governments, insurance providers and police agencies.
For further information or to speak with a company representative, please contact:
media@carfax.ca
Media mentions
See which media outlets are talking about CARFAX Canada and our products.