Everything you need to maintain your car and preserve its value in one convenient place.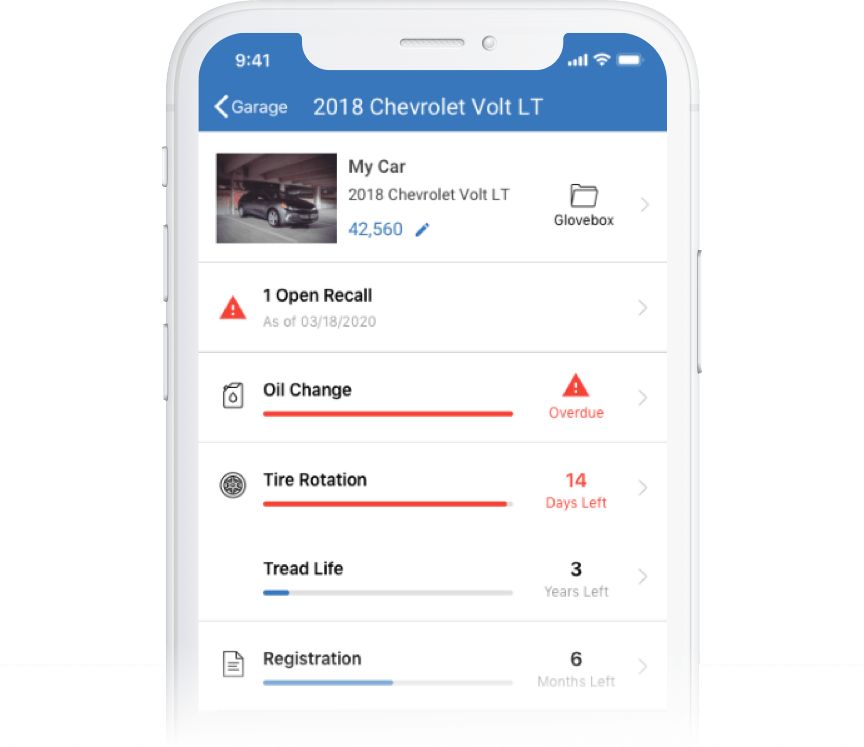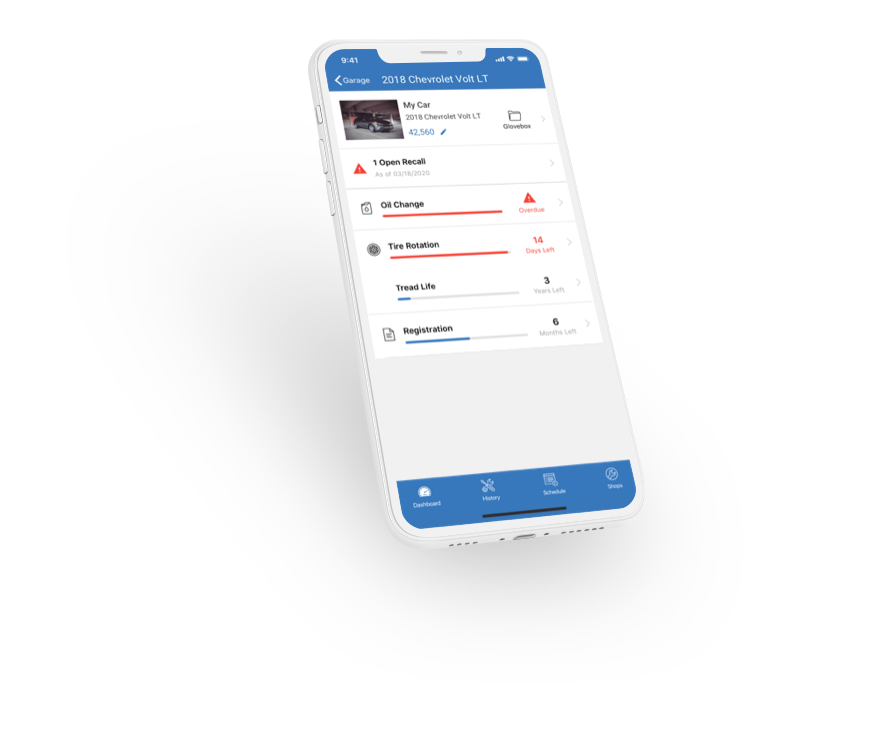 Open Recall Alerts

Be the first to know about open recalls for your car.*

Service Reminders

Keep your vehicle well maintained with timely service reminders.

Vehicle Service History

Automatically track and store your service history in one place.

Trusted Service Shops

Find trusted service shops near you based on verified reviews.

Registration Reminders

Keep your vehicle registration up to date to avoid getting a ticket.