Find it on autoTRADER, get the facts with CARFAX Canada, and drive away happy. Find it!
Browse through autoTRADER's listings to look for your next ride. When you find one you're interested in, get the facts.

Get the facts!
Check out the CARFAX Canada reports for the vehicles you're considering. They'll help you get the right car at the right price

Drive it!
Make the purchase, and drive away happy and confident that you found the best car for you.
Every vehicle manufactured for use on public roads has a unique VIN.
We have run over
21,000,000

vehicle history reports.
Here's what they can tell you: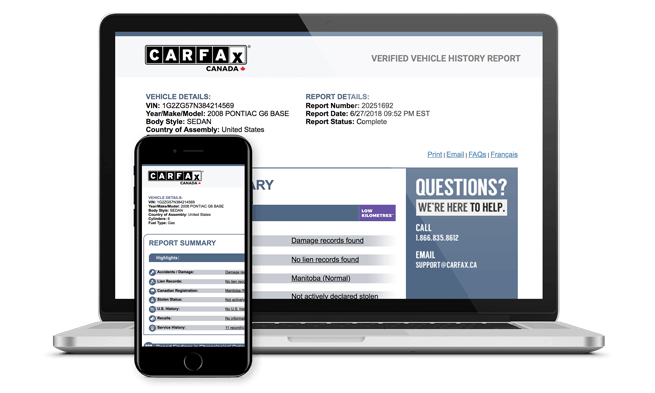 All the info you need for a smart transaction.
Buying or selling a used car can be intimidating, but it doesn't have to be. Trust CARFAX Canada to give you up-to-date, impartial information about everything that's happened in a vehicle's past.
1 in 5 Canadian vehicles has an unfixed safety recall. Does yours?
An estimated 1 in 5 Canadian vehicles has an unfixed safety recall, meaning it has been deemed unsafe to drive by its own manufacturer. CARFAX Canada can tell you if a car has any unfixed safety recalls, so you can be confident that you or your buyer will be safe behind the wheel.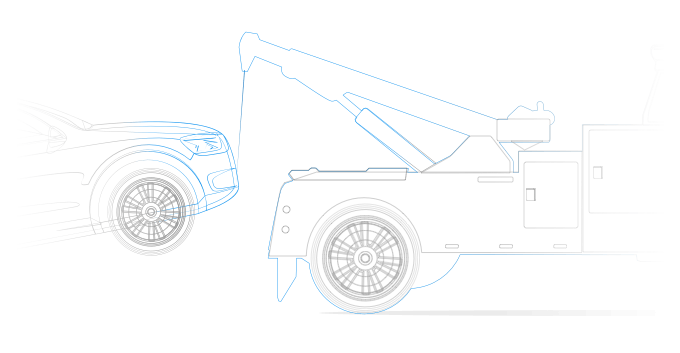 45% of vehicles run by CARFAX Canada have a lien registered against them.
A car lien is an interest in the car that the owner grants to another party (such as a bank, financial institution, or other party), usually as security or collateral for a debt, until such debt has been discharged. If the person you're buying from has a lien on the vehicle and doesn't tell you about it, you could find yourself responsible for the remainder of their debt. Make sure there are no registered liens before you buy a used car. Don't know what a lien is? You're not alone.

Introducing CARFAX Canada badges, another chapter in your vehicle's story.
There are certain things you're looking for in a used car, and we want to help you find them — easily. That's why we've added badges to our vehicle history reports. Find out if the vehicle has what you're looking for — at a single glance.